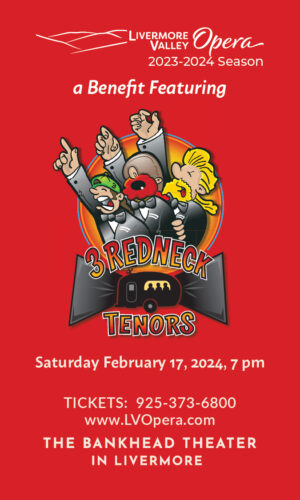 February 17th, 2024 @ 7:00 pm
DOWN HOME LAUGHS. BIG CITY MUSIC.
So put on your best overalls, and join us for a boot-scootin' good time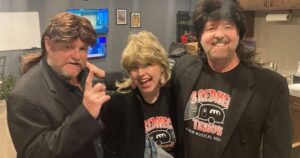 The 3 Redneck Tenors are a new breed in the "tenor genre" – their musical comedy featuring classically trained veteran artists is like the Blue Collar Comedy Tour goes to Carnegie Hall – down home laughs with big city music!  It has been said that if Larry the Cable Guy, Il Divo, and Mrs. Doubtfire had a baby, that child would be The 3 Redneck Tenors.  Written by opera veteran Matthew Lord with music arranged by award-winning composer Craig Bohmler, and starring Mr. Lord, Blake Davidson, and Grace Lord, The 3 Redneck Tenors were top finalists on "America's Got Talent" and have been thrilling audiences since 2006.
These singin' songbirds of the trailer park have seen it all, sing it all, and make us laugh 'till we double over, reminding us that in life, it's not just the destination, it's the journey. Get ready for one side splitting ride as we go on an excursion only The 3 Redneck Tenors could have had… delighting audiences with their vocal prowess and a smorgasbord of songs, ranging from Country to Broadway to Classical and everything in between!
Matthew Lord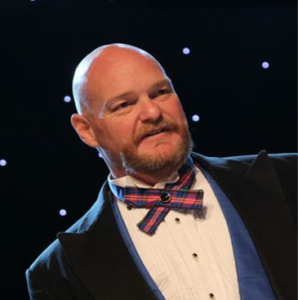 A native of California, tenor Matthew Lord is recognized as a versatile performing artist with a voice capable of encompassing repertoire from the 18th Century to works by composers of today. His stage work is consistently praised for its naturalness, intensity, and commitment.
Mr. Lord also has performed with almost every major opera house in the U.S., including San Francisco Opera, Lyric Opera of Chicago, Dallas Opera, Houston Opera, Washington Opera, Portland Opera, Opera Theatre of Saint Louis, Glimmerglass Opera, Tulsa Opera, The Spoleto Arts Festival among others. He made his New York Metropolitan Opera debut in January 2004 in Boris Godunov. Prolific in all kinds of music, Mr. Lord also performed in Andrew Lloyd Weber's Phantom of the Opera as Piangi in the Hamburg Germany production.
Lord's concert appearances include engagements with the Detroit Symphony, the Juilliard Orchestra, the San Francisco Symphony and Santa Fe Symphony to name a few. He is also a proud graduate of the prestigious Juilliard Opera Center. Mr. Lord is the creator and writer of The 3 Redneck Tenors.
In 2021 Mr. Lord was chosen over thousands of contestants to compete in Fox Television's new singing competition show "Alter Ego" (airing on Wednesday nights after "The Masked Singer") where contestants compete anonymously as an avatar alter ego, singing for judges Nick Lachey, Alanis Morissette, Will.I.Am, and Grimes.  His Alter Ego is "Wolfgang Champagne", a very stylish, very tiny werewolf who was bitten by a chihuahua 500 years ago.  He came in 6th as a semi-finalist and was a judge and audience favorite. As a result of the show he has been interviewed and covered by Rolling Stone magazine, The Atlantic, and many other publications.
Blake Davidson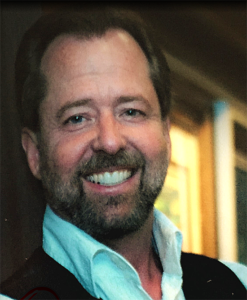 Dallas, TX native Blake Davidson is an award-winning singer who has performed all over the world, and whose range of experience includes opera, symphony, and musical theatre.  He received his vocal training at The University of North Texas and has been presented in solo concerts at NYU, Lincoln Center, Carnegie Hall, and the Tokyo Opera House.
Mr. Davidson has sung with the Anchorage Opera, the Dallas Opera, the Dallas Symphony (on whose Christmas CD he is the featured soloist), the Fort Worth Symphony, and The Florida Orchestra. Performances outside the US include New Zealand's Auckland Philharmonia and the Filharmonico de Jalisco (Guadalajara, Mexico). Early in his career he was seen off-Broadway at 2nd Stage, and as the ringmaster for the Shrine circus.
Davidson's awards and nominations include the American Repertoire Award at the Bellini Competition in Sicily, and a Best Actor in a Musical nomination for the prestigious Leon Rabin Award for his portrayal of Fred/Petruchio in Kiss Me, Kate.  He is in demand as soloist and recording artist with many symphonies, most recently the Dallas Symphony "Christmas at the Superpops" concert, and a Beethoven 9th Symphony with the Corpus Christi Symphony. In December 2019 he was the featured soloist with the San Angelo Symphony in their A Very Merry Christmas Concert, and recently finished a delightful return to the Corpus Christi Symphony as the featured soloist in their Christmas in July Concert.
Grace Lord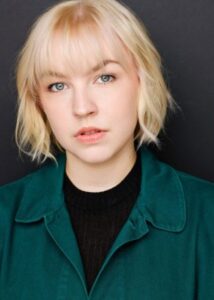 Grace Lord has been in the entertainment industry since she was born. She lived in New York for four years studying Musical Theatre under industry professionals such as Tony Award Winners Judith Ivey and Victoria Clark and Emmy Award Winner Andre Braugher. After being with 3 Redneck Tenors since it was created, she is thrilled to finally be performing onstage with them. Special thanks to her family who brought her into this business and her team at Broad Talent. Instagram/Tiktok: @gracefullordy
February 17th, 2024 @ 7pm Bankhead Theater
Tickets on sale November 1, 2023
Starting at $75.00.
---