Livermore Valley Opera
Of Mice and Men
The Magic Flute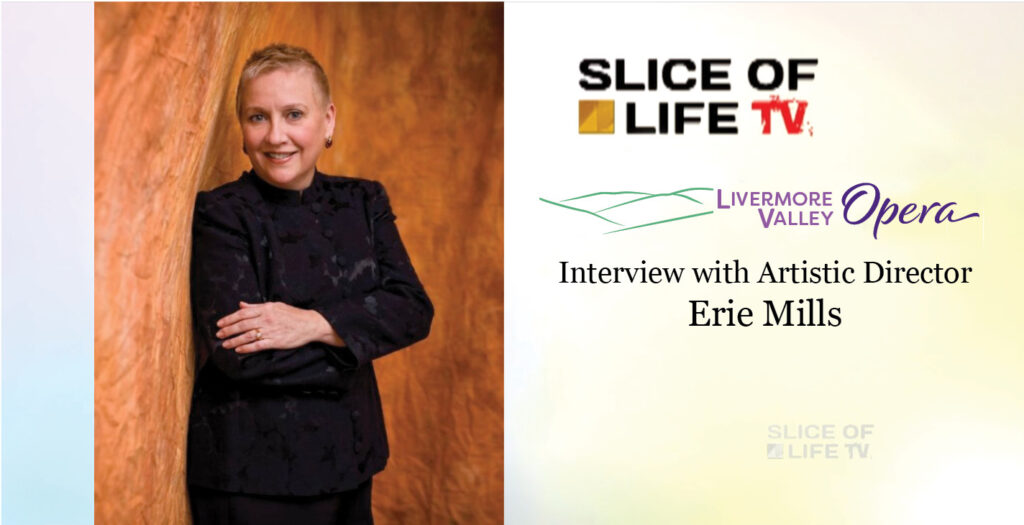 Watch this video from Tri Valley (TV30) program " Slice of Life" showcasing an interview with Erie Mills, LVO Artistic Director, who talks about the upcoming production Of Mice and Men, LVO's special partnership with the National Steinbeck Center and more!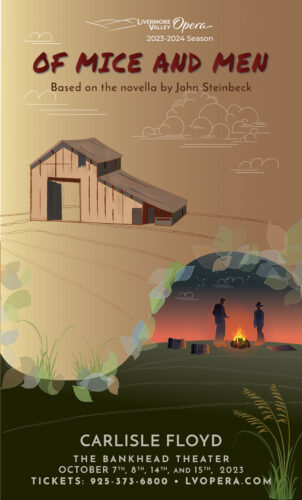 Carlisle Floyd
Based on the novella by John Steinbeck
October 7th, 2023 @ 7:30pm
October 8th, 2023 @ 2:00pm
October 14th, 2023 @ 7:30pm
October 15th, 2023 @ 2:00pm
A tale of two depression-era farm workers whose dream of owning their own land ends in tragedy. Floyd's vivid adaptation of Steinbeck's story will grip you with its powerful music and timeless themes.
Sung in English with English supertitles
In partnership with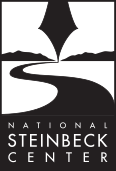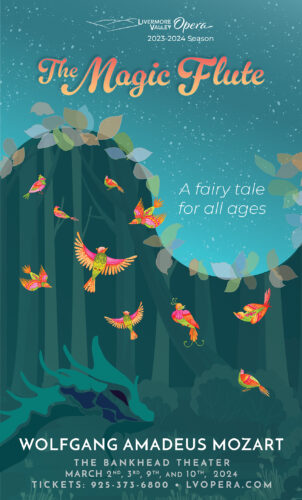 Wolfgang Amadeus Mozart
A fairy tale for all ages
March 2nd, 2024 @ 7:30pm
March 3rd, 2024 @ 2:00pm
March 9th, 2024 @ 7:30pm
March 10th, 2024 @ 2:00pm
Follow a Prince and Princess through a magical land of fantasy in their quest for truth, love and enlightenment in Mozart's crowning operatic achievement.
Sung in English with English supertitles
Opera Online
Check out LVOpera YouTube Channel
Operas from our archives can be seen at your leisure. Sit back and enjoy some popcorn and a glass of wine and watch them on your big screen TV via YouTube.
Join Team Opera. Volunteer!
We are always looking for people with special skills and experience to lend, such as marketing, fundraising, graphic design, carpentry, stage hands, photography, singing in the chorus, singer hospitality and the like.